Dear Clients and Friends of eCrew,
At eCrew, 2019 was an excellent year of steady growth, expansion of services, great new clients and the addition of talented team members.
When Cliff and I founded this business in 2001, we started a website design and development agency focused on developing applications build around a CMS (Content Management System) we developed ourselves for ski, sports and tourism organizations. Boy, have things changed! Now there is WordPress and a myriad of DIY webite building platforms available, in an ever-evolving Internet marketing space. However, we are proud to say that we continue to embrace new software, build custom applications, and test new online marketing tactics. Our goal is to deliver strategy, content and web technology perfectly suited to each individual client's needs, providing support all along the way.
Our team is challenging themselves with a clever and thoughtful approach to technology. We are guided by our clients' business challenges and building out robust platforms, notably launches in 2019 of a property management system and a medical evaluation tool. eCrew is well-known for working with member-based organizations. However, we also really love working with small businesses and start-up projects. We've launched many new small business websites across multiple categories. We've enjoyed learning about new ideas, honing strategies, creating the most effective websites.
Of course, we have a strong passion for building websites, but we are doing much more than that now. One of the highlights for 2020 is the launch of an email marketing and automation platform coupled with content development services to help our clients reach new heights with this powerful sales and communication tool. We are also expanding our eCommerce Management services in 2020. Our clients are entrusting us to fine-tune their digital business; this is an exciting growth area for us.
So, we have gotten into a unique position: eCrew is a company that can take a business goal, design everything around it, launch a website, then market and run it. In essence we've become a go-to internet technology agency to build and maintain an effective online presence.
We want to thank you all for your ongoing trust and support.
Michele Mauviel
Co-founder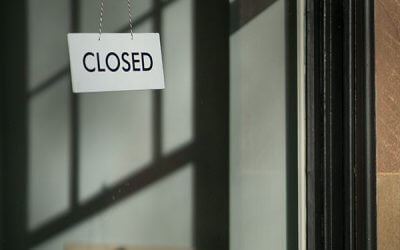 This is a not a post I thought I would ever write.  I'm sure I am not the only one thinking about what the next few months are going to look like for all of us as we try to continue operating our businesses while dealing with the coronavirus crisis.  We have looked at...